What is BEST?
BEST provides a universal modeling framework based on a powerful AI for troubleshooting complex systems (composed of interrelated and/or heterogeneous components: mechanical, electric/electronic, software) that exhibit symptoms depending on their configurations and their failure modes: deteriorated performances, failure codes, error messages, warning lights, abnormal noises or leaks, test results, unsuccessful reparation attempts, etc.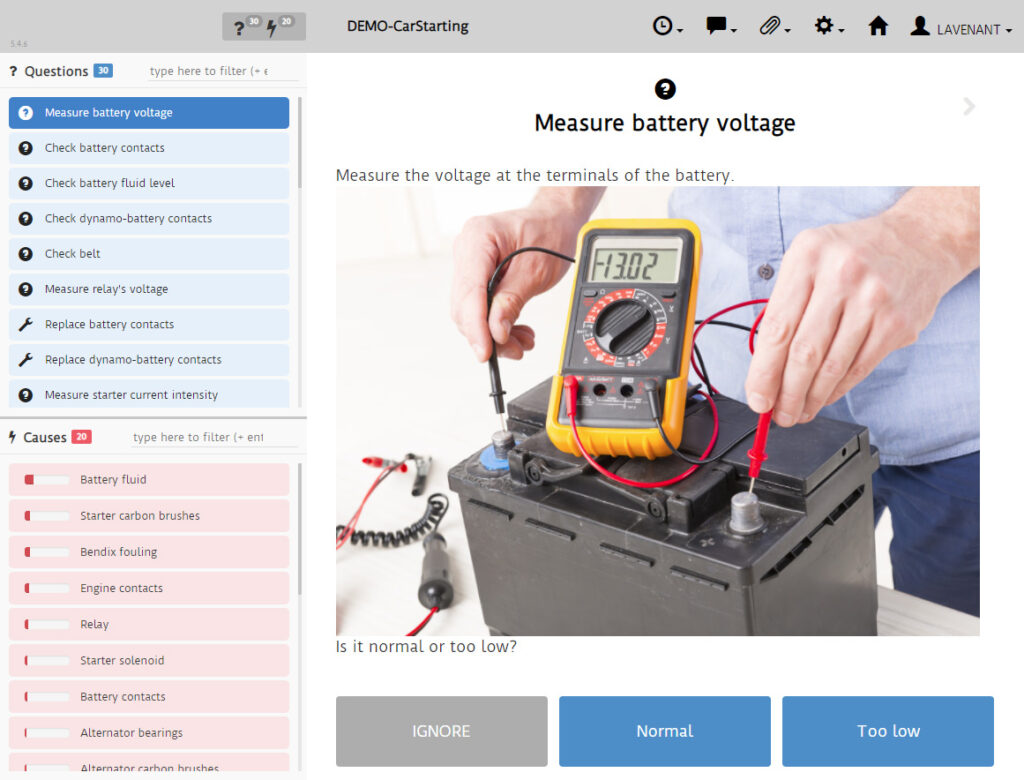 Is BEST for you?
Are you responsible for troubleshooting complex systems?
Do you manage a service department, a helpdesk, or a customer hotline?
Are you looking to measure the performance of your technical support and improve its efficiency?
Are you interested in leveraging the latest advances in artificial intelligence for technical support?
Could you use a tool that guides and trains your technical support team?
Would you like to offer your customers a self-service option for technical support?
Are you looking for a way to better maintain the expertise of your organization despite employee turnover?
If you answered "yes" to any of the above, BEST can probably help you. More specifically, the BEST software suite can:
Capitalize on knowledge: encode all the expert knowledge of your organization and share it with all team members involved with technical support.
Save Time and Money: minimize the costs of troubleshooting by making by accelerating the diagnosis process and reducing mistakes
Leverage your in-service data: build your organization's knowledge through machine learning from daily encounters with real-world problems
Target environments
BEST has been applied in a wide range of technical environments, including:
Mobile intranet services
Secure GSM terminals and switches
Mail sorting machines
Automobiles
Power generation and distribution equipment
Consumer electronics (laptops, cameras, etc.)
Train engines
Aircraft systems
BEST is particularly suitable for deployment in repair facilities, call centers, or as part of self-help web portals.
For more information about BEST, please contact us.