The BEST Reporting module completes the BEST Suite. It provides a broad range of analysis tools, which can display, for instance:
Duration of technical support sessions
Resolution rates by type of problem
Frequency of problem types
Resources required for resolution by problem type
Number of diagnostic/corrective actions by hour, day, or month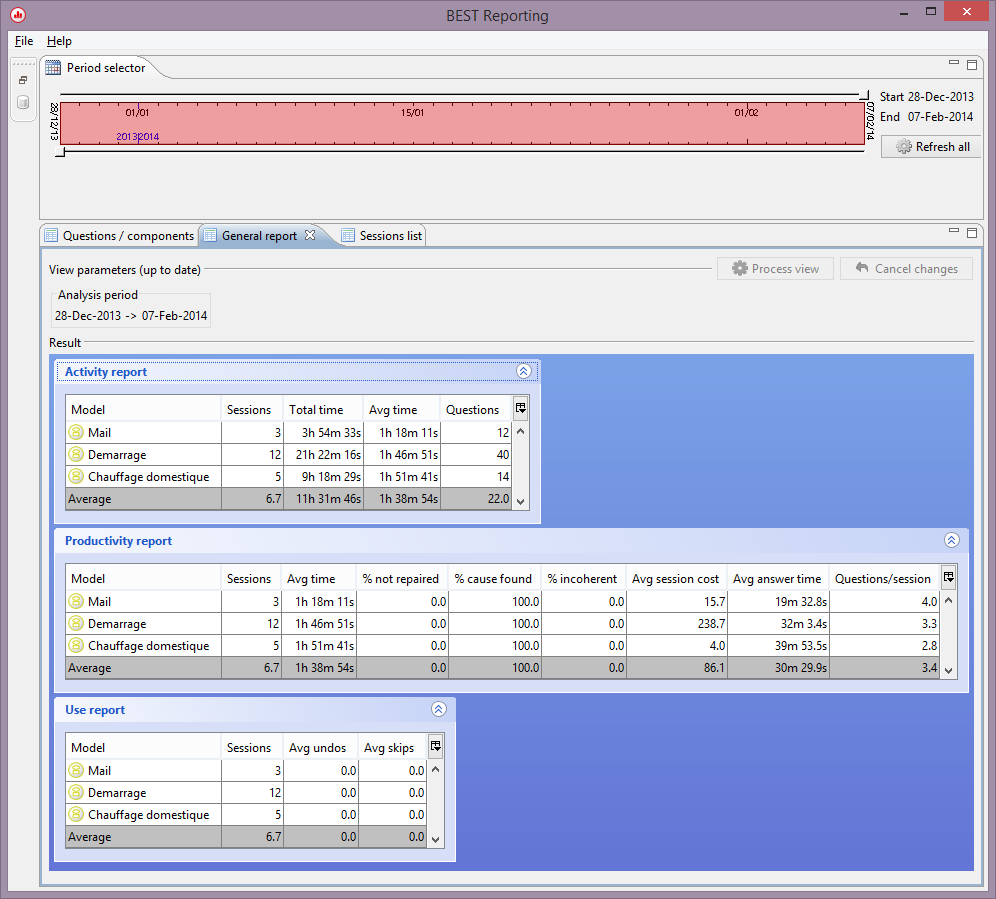 Main Features
Wide range of reporting functions for analyzing troubleshooting performance
Insight available at any "zoom level": e.g. who did what for how long with what results?
Flexible display: customizable analysis period, column selection, data export, etc.